Full Service Gutter Company Gutter Replacement, Repair & Cleaning Service
Protect your home with properly installed gutters.  Water is the single leading threat to destroying property, and with improper gutter drainage, your home could be at risk. Gutters and downspouts are an important addition to your home, protecting your home residence from weather damage and decay.  Let your local gutter service experts properly install and service your greatest investment, your home.
A1 Gutters will install, maintain and fully service your gutters.  We also can install gutter screens to help block out; leaves, birds nests, shingle chips and granules, and any other debris that could cause a costly repair to your guttering system. Give us a call and speak with one of our well trained professionals today about your guttering system needs.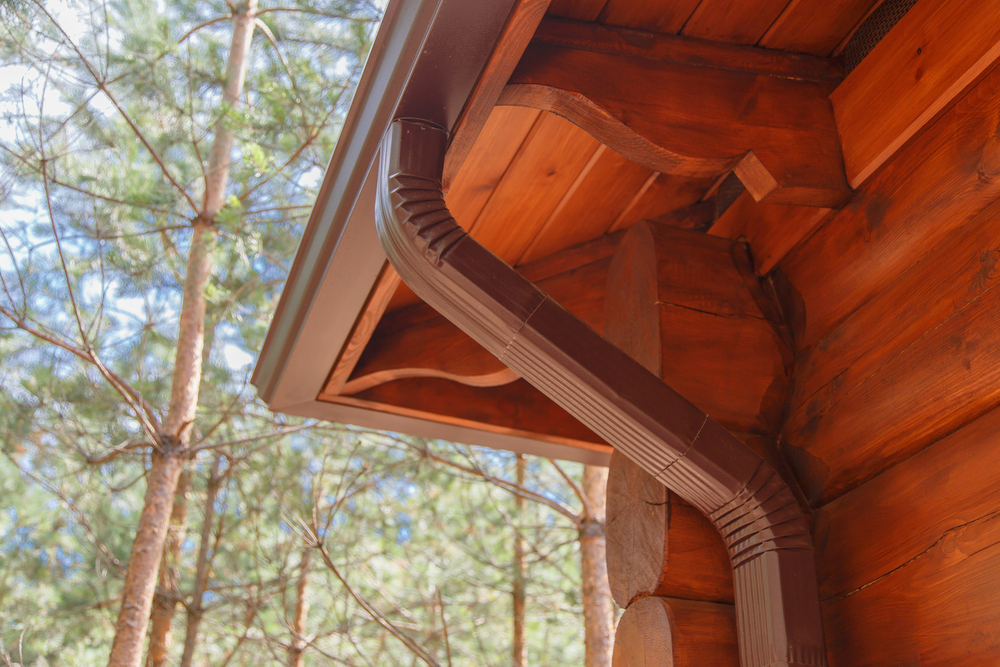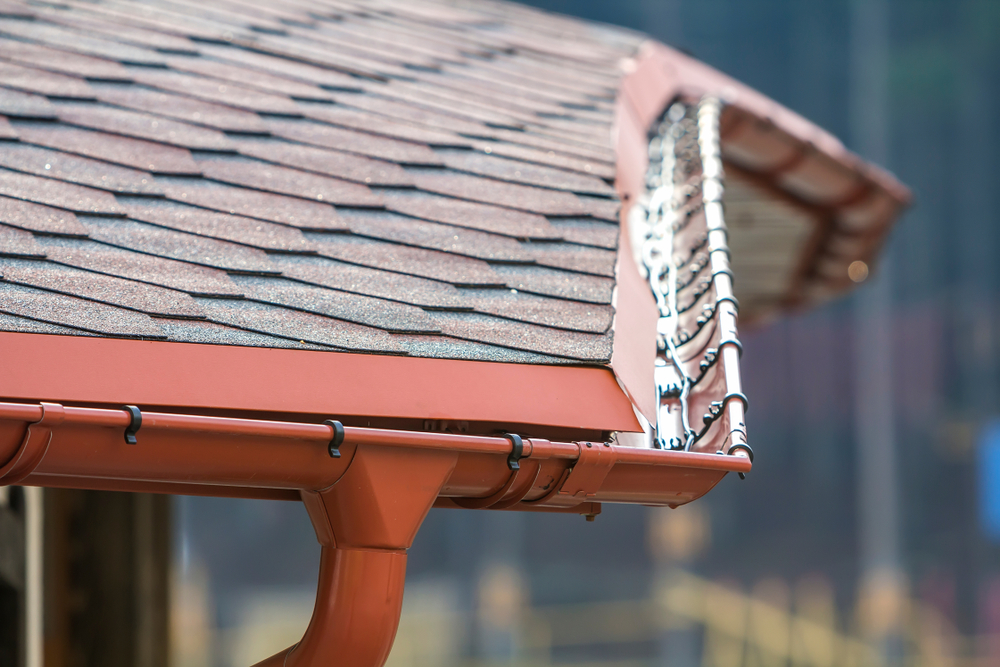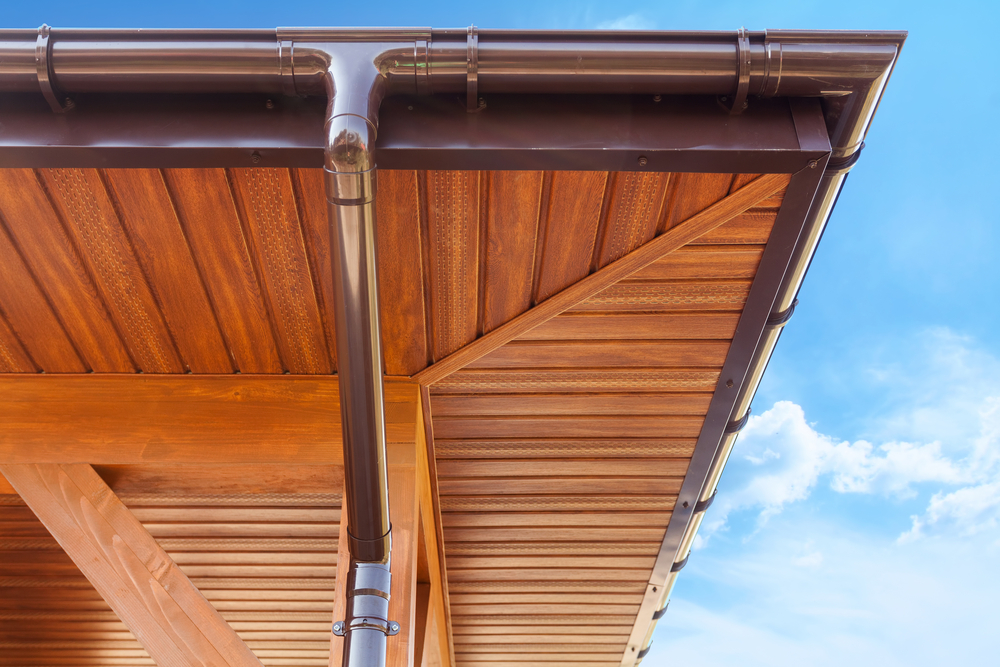 Recent Gutter Jobs Our work is professional and of the highest quality.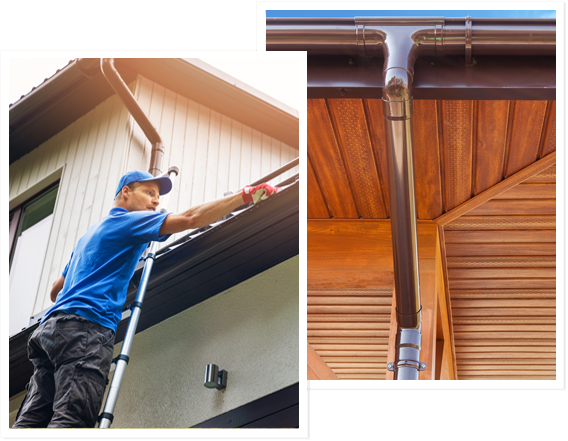 About A1 Gutters Gutter experts since 1972
A1 Gutters has been America's premier gutter installation, repair and cleaning service since 1972.  We have partnered with hundreds of local guttering companies across the United States and have implemented the highest standards of industry and product training. This means, when you work with an A1 Gutters associate, you are dealing with the utmost professional when it comes to gutters.
Don't hold off on your repair! Leaking or broken gutters do not seem like a serious problem, however, when the water starts diverting to unintended areas instead of the downspouts or rain chains it can cause some serious damage.  Not to mention the damage to eaves, walls, fascia board, and even the foundation of your home.
What Our Customers Say We really appreciate all of your reviews, thank you so much!
Our gutters got completely full of pine needles and after a rainstorm, a line of gutters in the backyard got completely torn off from the roof. A1 Gutters came to the rescue the next day after the storm ended and had our new gutters installed within a couple of hours. The price was 100% reasonable for the work they did.
We finally got our gutters replaced! Unfortunately, since A1 Gutters came we haven't had a chance to really use them. Basically there's been no rain. But I have to say that the service was amazing all the way from the minute I booked the appointment. They took a small deposit which was totally fine. They arrived on time, it took them About five hours to complete the project and it was a very smooth process. I highly recommend A1 Gutters if you like a company that is easy to deal with, decently priced, and super professional. We will use them again on our other properties.
Excellent work, very reasonable, courteous, professional and prompt.
I had a new gutter installation today. From call to quote to install, all went smoothly. My husband and I are very happy with A1 Gutters and strongly recommend our friends and neighbors. Thank you so much for a job well done from start to finish.

Have a Question? Call Us 877-323-3459 Ask us any gutter install or repair questions over the phone.
Our gutter installation, cleaning & repair service can be used year round by our customers.  In many parts of the USA rain can come in any given month.  Let's protect your greatest asset from water damage by ensuring efficient and effective water diversion from properly isntalled and maintained gutter systems.
FALL: Clean your gutters out to get ready for winter storms.

SUMMER: Clean your gutters out before summer showers.

SPRING: Clean your gutters out before spring showers.
Gutter Install & Maintenance Packages Install & maintenance packages for commercial and residential properties.
(877) 323-3459
If you have any questions, please get in touch with us.

Customer Center
877-323-3459 CALL TODAY!
info@a1gutters.net EMAIL US!